About Us
For five decades, our volunteer-run organization has been defending the Lost Sierra to ensure that our untamed nature and remote places stay forever wild.
In 1970, Wilbur Vaughn organized a group who would become Friends of Plumas Wilderness after a logger accidentally dropped a tree on an occupied vehicle. This incident brought attention to the Forest Service's plans to log primary forests above Vaughn's beloved Bucks Lake. Vaughn and others founded Friends of Plumas Wilderness in 1974 and worked with partner organizations to gain Congressional designation of the Bucks Lake Wilderness in 1984.
Today, we continue to rely on dedicated volunteers who collaborate with local, regional, and national partners to protect and maintain the wild places of our region. We take the long view—we want future generations to have wild places where they can find refuge and connect with nature.
It's because of the support of friends like you that we can protect the places we love.
Board Members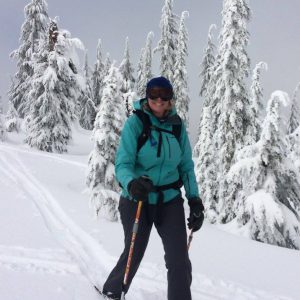 Darla DeRuiter
Secretary
Darla DeRuiter · Secretary
Darla is a dedicated conservationist, adventurer, and faculty member at Feather River College where she teaches in both the Outdoor Recreation Leadership and Environmental Studies programs. Before moving to Quincy in 2004, Darla lived for more than 30 years in Colorado. She taught for 7 years at Western Colorado University in the Recreation Department and has also worked for Colorado State Parks, the U.S. Forest Service, and Wilderness Education Association. She is the Membership Chair of Plumas Audubon Society, Chair of the FRC Sustainability Action Team, and coordinator of Plumas Earth Days Committee.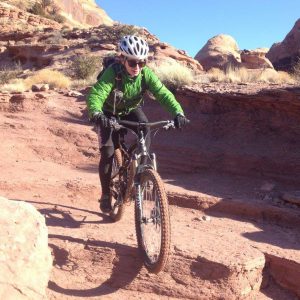 Dana Flett

Dana Flett
Dana has worked as a Researcher, Restoration Ecologist, Project Manager, and Educator across the Sierra Nevada and Rocky Mountains. She works for Plumas Corporation, a non-profit that specializes in designing, implementing, and monitoring restoration projects in mountain meadows. Dana has a Bachelor of Science in Conservation and Resource Studies and a minor in Forestry and Natural Resources from UC Berkeley. She received a Master of Science degree in Wetland Ecology at Colorado State University and completed coursework for a PhD in Ecological Restoration. She enjoys climbing rocks, backcountry skiing, running rivers, and mountain biking.
Darrel Jury
President
Darrel Jury · President
Darrel grew up camping, hiking, and skiing in the Lost Sierra. Darrel was an Instructor and Director of the Environmental Studies program at Western State College of Colorado before moving to Quincy where he is associate faculty at Feather River College. He has worked for the National Park Service as a Hydrological Technician, with the Forest Service as a Biological Science Technician and Forestry Technician, and for the Bureau of Land Management as a Recreation Assistant.
Kaline Lecoq
Treasurer
Kaline Lecoq · Treasurer
Kaline moved to Plumas County in 2006 after growing up in Los Angeles. Kaline worked for the Plumas National Forest doing Forestry, Botany, and Ecology field work for several field seasons until attending CSU in Chico. Kaline received her bachelor's degree in Biological Sciences with an emphasis in Ecology, Conservation, and Botany. Kaline currently works with Plumas Audubon Society and Feather River Resource Conservation District. In her spare time, you can find her playing with her son, her dog, or in the Lost Sierra looking for flowers.
Trinity Stirling
Vice President
Trinity Stirling · Vice President
Trinity Stirling was born and raised in Meadow Valley. She received a Bachelor of Science in both Geology and Environmental Science from CSU Chico, and has worked in the environmental consulting, remediation and health fields since graduating. Trinity moved back to Plumas County in 2018 and brings a strong local perspective to the FOPW board. Her grandparents—Betsy and John Schramel—attended some of the initial FOPW meetings that lead to the designation of the Bucks Lake Wilderness in 1984. As a board member, Trinity hopes to carry on their legacy by focusing on local advocacy, outreach, and education throughout the Lost Sierra.