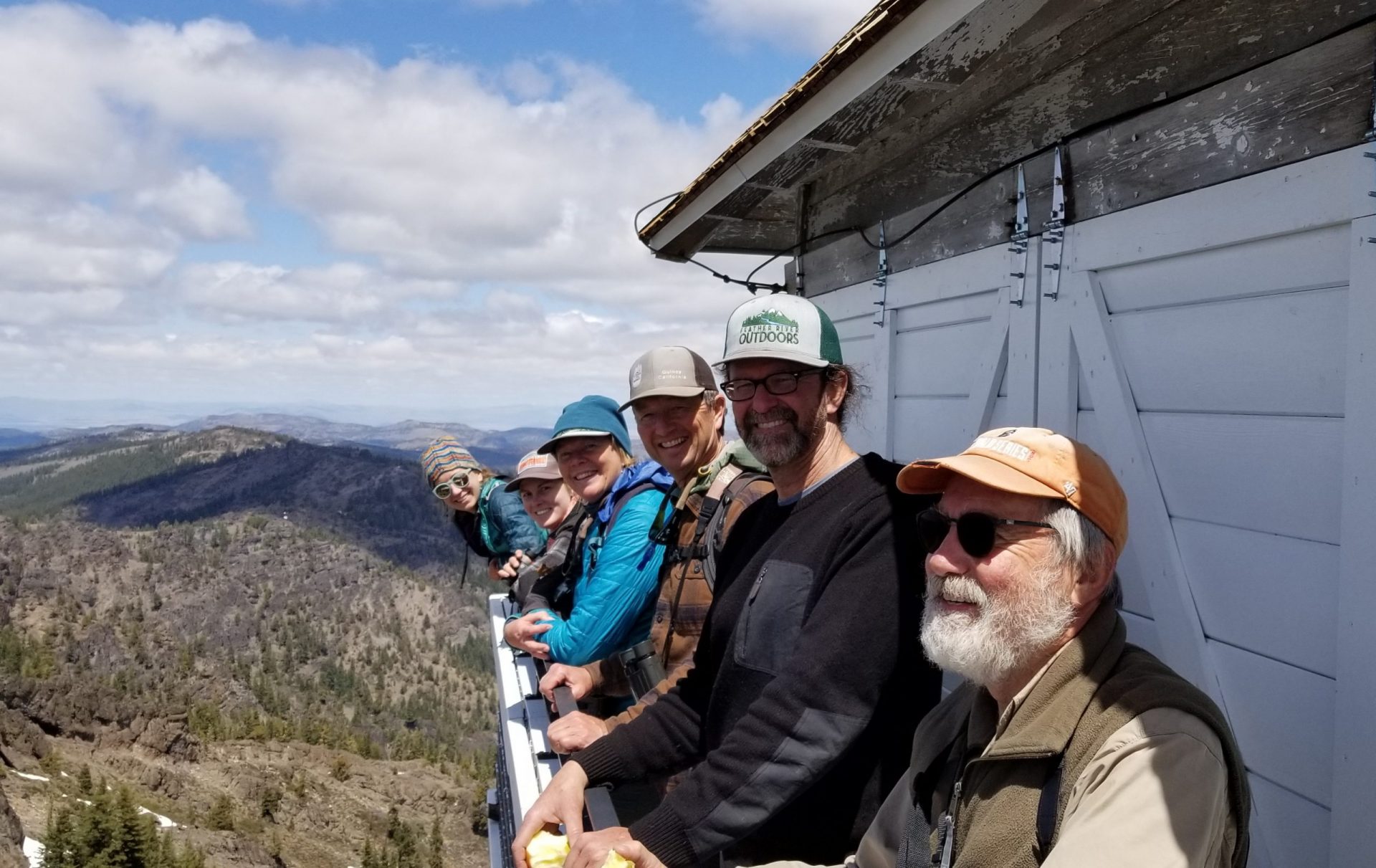 About Us
For five decades, our volunteer or member-run organization has been defending the Sierra-Cascades to ensure that our untamed nature and remote places stay forever wild.
In 1970, Wilbur Vaughn organized a group who would become Friends of Plumas Wilderness after a logger accidentally dropped a tree on an occupied vehicle. This incident brought attention to the Forest Service's plans to log primary forests above Vaughn's beloved Bucks Lake. Vaughn and others founded Friends of Plumas Wilderness in 1974 and worked with partner organizations to gain Congressional designation of the Bucks Lake Wilderness in 1984.
Today, we continue to rely on dedicated volunteers who collaborate with local, regional, and national partners to protect and maintain the wild places of our region. We take the long view—we want future generations to have wild places where they can find refuge and connect with nature.
It's because of the support of friends like you that we can protect the places we love.
Board Members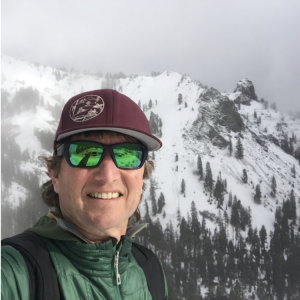 Darrel Jury
President
Darrel Jury · President
Darrel has always been drawn to wild things and free-spirited people. These attractions and youthful wanderlust led him on a decades-long ramble around the Western U.S. Darrel and Darla crossed paths in Colorado and their lives have remained entwined for over thirty years. They have taken root not far from where Darrel was raised. In retirement, Darrel aspires to follow the advice of Ed Abbey to be "a reluctant enthusiast, a part-time crusader, a half-hearted fanatic" dedicated to realizing the vision of E.O. Wilson to conserve Half Earth for species other than our own.
Trinity Stirling
Vice President
Trinity Stirling · Vice President
Trinity Stirling was born and raised in Meadow Valley. She received a Bachelor of Science in both Geology and Environmental Science from CSU Chico, and has worked in the environmental consulting, remediation and health fields since 2015. Trinity moved back to Plumas County in 2018 and brings a strong local perspective to the FOPW board. Her grandparents—Betsy and John Schramel—attended some of the initial FOPW meetings that lead to the designation of the Bucks Lake Wilderness in 1984. As a board member, Trinity hopes to carry on their legacy by focusing on local advocacy, outreach, and education throughout the Lost Sierra.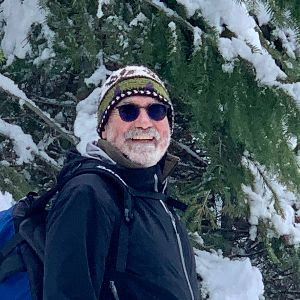 Ron Logan
Treasurer
Ron Logan · Treasurer
Ron Logan accepted our invitation to join the board this year in January. A fourth generation Plumas County resident, Ron enjoys skiing in the winter, and hiking, exploring, and swimming in the Feather River Watershed's streams and lakes in the summer. He earned a bachelor's degree in Environmental Biology from UCSB and a teaching credential from CSU Chico. Ron taught junior high and high school science and alternative education for twenty-five years. During his teaching career, he was a core teacher for Feather River Land Trust's Learning Landscapes program and Science Vertical Team Lead for the district. Ron has served as president of the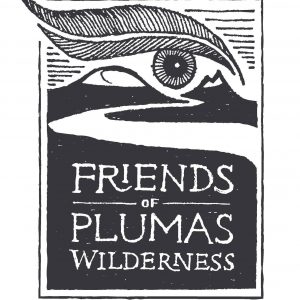 Vacant
Secretary
Vacant · Secretary
FoPW is currently seeking a Secretary. Please email info@plumaswilderness if you are interested in joining our Board of Directors.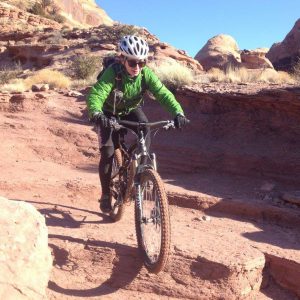 Dana Flett
Director
Dana Flett · Director
Dana has worked as a Researcher, Restoration Ecologist, Project Manager, and Educator across the Sierra Nevada and Rocky Mountains. She works for Plumas Corporation, a non-profit that specializes in designing, implementing, and monitoring restoration projects in mountain meadows. Dana has a Bachelor of Science in Conservation and Resource Studies and a minor in Forestry and Natural Resources from UC Berkeley. She received a Master of Science degree in Wetland Ecology at Colorado State University and completed coursework for a PhD in Ecological Restoration. She enjoys climbing rocks, backcountry skiing, running rivers, and mountain biking.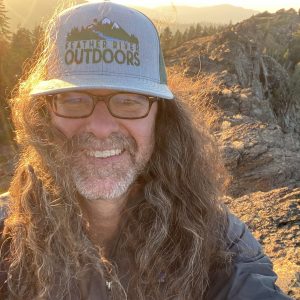 Will Lombardi
Director
Will Lombardi · Director
Will has lived, worked and raised a family in the Feather River watershed since 1987. In that time, he fought fire across the West with the Plumas Hotshots, worked as a carpenter, and is now Assistant Professor of English at Feather River College. He is an avid birder, botanist, erstwhile fly fisher, and backcountry rambler. He earned his Ph.D in English at the UNR, where he was trained as an ecocritic—one who studies environmental writing and representation. His research and teaching focus on place-based writing specific to the western states. His aim is to honor the stories of ecological protection that inform our region.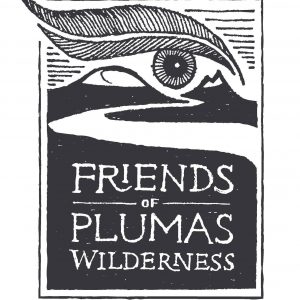 Joshua Olivera
Director
Joshua Olivera · Director
Joshua's bio will be available soon!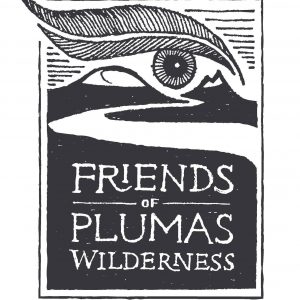 Jeff Kepple
Director
Jeff Kepple · Director
Jeff's bio will be available soon!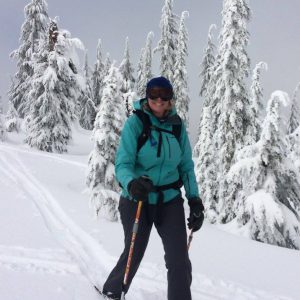 Darla DeRuiter
Executive Director
Darla DeRuiter · Executive Director
Darla is an expeditionologist of high ranges, rugged coasts, and free rivers. Wild nature and elegant craft as well as physical immersion and loud live music provide intrigue and portholes to beauty. She strives to be more mindful of bodily inputs and aural outputs. Upon reflection, Darla realizes that a nearly quarter-century teaching career, three score years with her perfect love, and a lifetime in the West convince her that she's satisfied with the life she's livin'. These days her energies fit in a five-fingered glove: adventure, creativity, service, health, and human connection.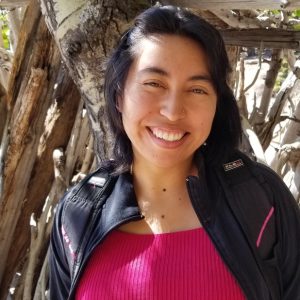 Conny Rios Escobar
GrizzlyCorps Fellow
Conny Rios Escobar · GrizzlyCorps Fellow
Conny is from Los Angeles, CA. She earned her B.A. in Molecular and Cell Biology—Developmental Genetics from UC Berkeley in August 2020. She will be working with 2 partner sites, Friends of Plumas Wilderness and Lost Sierra Food Project, during her 2021 - 2022 term of service.
GrizzlyCorps is a program under AmeriCorps, which sends American citizens across the country to provide communities with public service. Specifically, GrizzlyCorps, which is part of UC Berkeley's Project Climate, focuses on fire and forest resilience and regenerative agri-food systems - the perfect combination for FoPW and LSFP.